John Lennon is without doubt one of the most influential musicians of all time, as a member of the 'Fab Four' and one half of the most famous writing duo of all time. However, his fame meant that his family life was often front-page news, but did John Lennon have kids?
Across his two marriages, John Lennon had two children, Julian Lennon and Sean Ono Lennon, both of whom became musicians themselves.
| Name | Year born | Mother |
| --- | --- | --- |
| Julian Lennon | 1963 | Cynthia Powell |
| Sean Lennon | 1975 | Yoko Ono |
John Lennon infamously said in an interview with Playboy magazine, just two months before his death, that Julian was the product of a drunken night, whilst Sean was very much a planned pregnancy. Although he was clear to point out that this didn't mean his love for Julian was any less.
Julian Lennon (Born April 1963)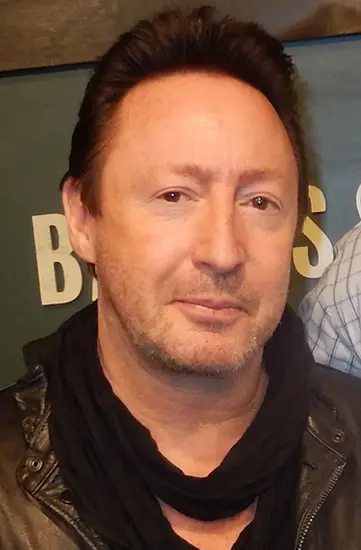 Julian was the son of John Lennon's first wife, Cynthia Powell and many legends exist around his influence on Beatles music, even though he didn't have the greatest relationship with his famous father, who was not around as much as he wanted.
The most famous story is the origin story to 'Lucy in the Sky with Diamonds', which comes from a drawing young Julian made of a classmate and inspired his dad to write Lucy. He is also supposed to be the subject of Hey Jude, written by Paul McCartney during John's divorce from Cynthia.
Julian was never close to his father and once John married Yoko Ono, they saw very little of each other, with Julian going on record several times about how Yoko changed his father. Having been left nothing in his fathers' will, he went through a court battle with Yoko in 1998, resulting in an estimated £20 million being paid to Julian.
Musically, Julian had early success with the album Valotte, which spawned a couple of top ten hit singles, "Too Late for Goodbyes" and the albums title track. Whilst his second album 'The Secret Value of Daydreaming' was not well received by the critics, it still made the billboard top 40 and included the single 'Stock Around'.
Over the years Julian has been involved in various other musical ventures, but his real passion over the last 20 years has been photography, which began after photographing his half-brother Sean on a music tour in 2007.
Sean Lennon (Born October 1975)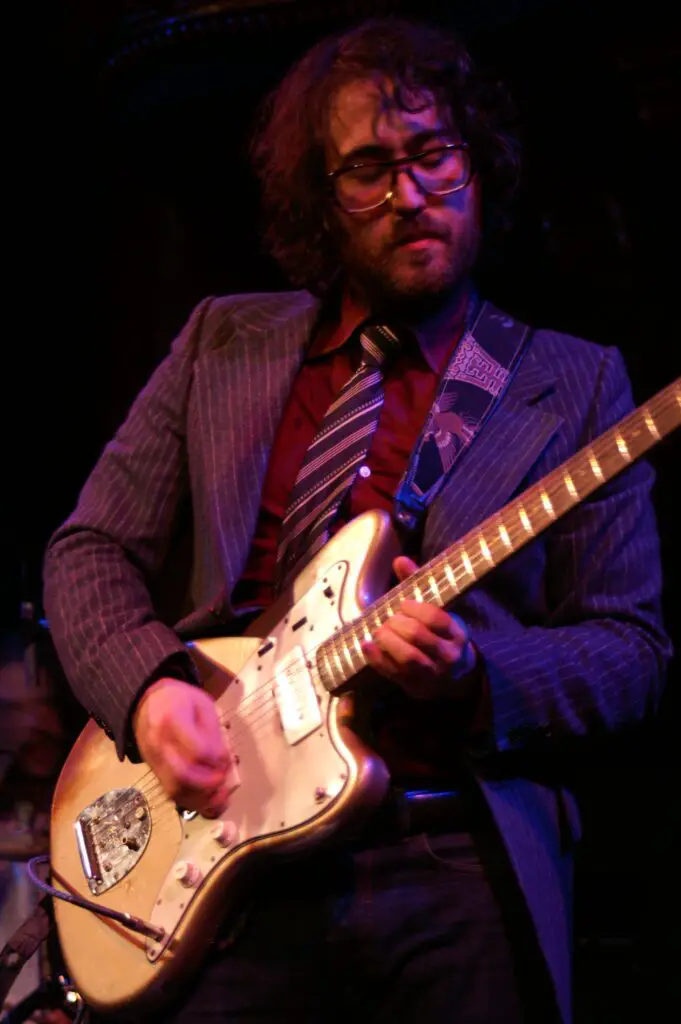 Sean was born 12 years after his half-brother, to John's second wife, Yoko Ono. Sean had a much closer relationship with his father in the early days, as John Lennon didn't work for the first four years of Sean's life, instead staying at home looking after Sean when his music label contract expired.
Like his father and half-brother, Sean was very musical and has released both solo albums and appeared with multiple bands, including his parents' band, the Plastic Ono Band. His two solo albums were recorded 8 years apart and he has not made a new one since 2006, focusing on his work in bands like Cibo Matto and the Ghost of a Saber Tooth Tiger.
Sean has also become a record producer and started a record label with his girlfriend Charlotte Muhl, called Chimera Music.
Like Julian, Sean was an inspiration for John's music, with the song 'Beautiful Boy' written specifically about him.
Brotherly Love
Both Julian and Sean have expressed love for each other and have a healthy relationship, despite Julian clearly not being a fan of Yoko, describing his father as a manipulated soul due to Yoko's influence on him. Julian's love for Sean has meant a thawing in his attitude towards Yoko, as he said himself, by hurting Yoko he hurts Sean, which he doesn't want to do.
When they both released albums close to each other in the spring of 1998, claims arose that a feud existed, but both were quick to play this down and point out it was a mere coincidence.
Julian accompanied Sean on his 2007 tour and as recently as 2019 talked about his brother being an amazing guitarist, stating that he hoped that eventually the two would be able to collaborate.
Sean meanwhile credits Julian as the reason he got into music, claiming that listening to Valotte as a child was 'the biggest thing'.
So, despite coming from very different backdrops (one born in the middle of Beatlemania, the other in relatively quiet domestic bliss) and some of the rather clumsy words of their father, the two sons of John Lennon appear to be close brothers that support each other.
In Summary
John Lennon had two children to two different wives. His first child is Julian Lennon born in 1963 to his then wife Cynthia Powell (who changed her surname multiple times after she re-married but eventually changed it back to Lennon), and his second child Sean Lennon who was born in 1975 to his second and final wife, Yoko Ono.
Sean and Julian remain close to this day despite the media doing their best to fuel a fire about a feud that simply does not exist.
Both children are musicians and have their own successes with a variety of releases and live gigs under their belt.
People also ask:
What is Sean Lennon's net worth?
According to Celebrity Net Worth, Sean has a net worth of around $200 million (£154m).
What is Julian Lennon's net worth?
Julian is said to have a net worth of $50 Million (around £40 million) in 2020. He did not inherit any money in his fathers estate and sued Yoko Ono in 1998 for a share of his fathers money, this net him around £20 Million although the agreement was kept confidential for reasons unknown, Julian Lennon has said that he cannot talk about the deal itself.
Did John Lennon have a daughter?
The official answer is no, John has two sons. There are rumours that flair up on the internet from time to time that John does have other children, including a daughter, this claim is not completely ridiculous given the promiscuity of The Beatles in their early days when groupies would literally throw themselves at the boys. See this article Did the Beatles sleep with fans.